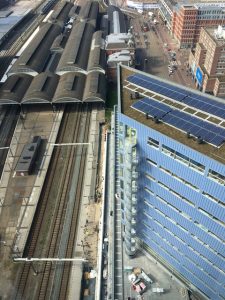 1.00 am and 2.30 pm English bilingual guided tours:  Stebru has partnered with architect Paul Bontenbal of AAArchitecten in order to realise a project called The Y, involving 303 studios for students and 153 flats aimed at young professionals, at the location of the former Sigma office in The Hague. The majority of the residences will be delivered fully fitted and furnished. The complex is currently undergoing work to complete the final touches. Meanwhile, the first residents are already enjoying the remarkable view!
The studios and flats are located between the Hollands Spoor railway station and The Hague tower popularly known as Het Strijkijzer (The Flatiron). This area, near The Hague University of Applied Sciences, is a true student neighbourhood. The neighbourhood is characterised by many nineteenth-century buildings. The area could offer an attractive location for new shops, restaurants and cafés in the future, as many travellers disembarking at the train station stroll through this neighbourhood on their way to the city centre.
The plan consists of three interconnected components: De Strip (parallel to the train tracks), De Schijf (extending out from the Strijkijzer building) and De Toren located on the Hofwijckstraat/Rijswijkseweg. It entails 454 dwellings in total, distributed over 6 storeys in the plinth, 16 storeys in De Strip and 24 storeys in De Toren. The 2nd level of the substructure will house a car park and a bicycle shed. Underneath The Y, at ground level, space for shops, restaurants and cafés or businesses will be available.
1.00 am and 2.30 pm English guided tours

Bilingual tours, please ask the guide
Safety helmet (may be borrowed on site) required for entry
Maximum 15 persons per tour
Address: Stationsplein 30

Public Transport: Station Hollans Spoor (HS)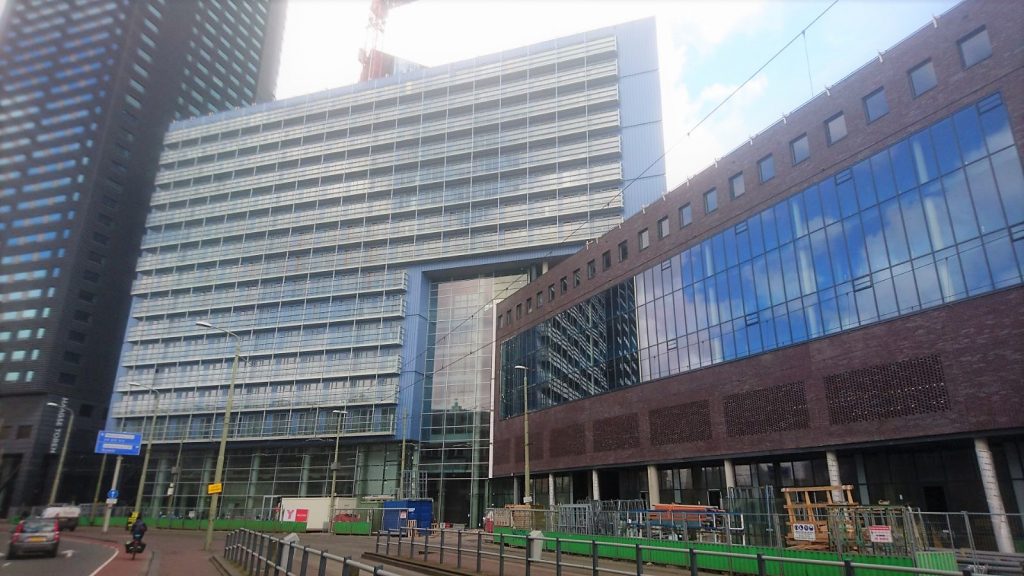 Bewaren
Bewaren