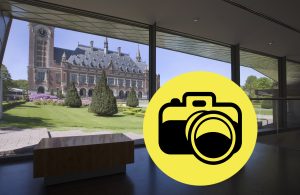 Photo competition for young people up to 18 years old (submit 20 May before 3 pm): Take a picture of a special building in The Hague and enter to win a nice prize. Which building in The Hague do you think is special? The architecture housing the Dutch Parliament, The Hague Tower, your own school, or maybe even your own house?
Aim your camera at this building and send in your best picture to info@dvda-denhaag.nl. Be sure to mention your name, address, age and a telephone number where you can be reached, and, of course, which building you photographed.
Besides being in the running for a nice prize, your picture could also appear at our website and at instagram.com/DagvandeArchitectuurDenHaag! The expert jury is made up of photographers Bart van Hoek, Renske Derkx and Lindy Schuin.
Prizes will be awarded to the winners in each age category: 4-8 years, 9-12 years, 13-15 years, 16-18 years.
Photo competition for young people up to 18 years old
Deadline for submissions: 20 May 3 pm

E-mail your photo along with your name, address, age, telephone number and a way to identify the building in the picture to info@dvda-denhaag.nl
The winner will be announced on Saturday, 20 May, 4.30 pm at the Central Information point in the Wijnhaven, Leiden University.
Expert jury: photographers Bart van Hoek, Renske Derkx and Lindy Schuin
Rules: only 1 photograph per participant
Bewaren
Bewaren
Bewaren
Bewaren