12.00 noon and 4.00 uur p.m. start English guided tour: Behind the dunes of Kijkduin (The Hague) the Pastoor van Ars church arose at the end of the 1960's, the striking creation of architect Aldo van Eyck (1918-1999). The church is a municipal monument and is nominated for becoming a national monument. Architects and students of construction from around the world continue to be interested by this willful building. Lovers of architecture and culture take their time to experience the serene atmosphere of this enclosed space. The interior of the building inspires wonder, contemplation and celebration.
The limited space of the building site, the new vision of Catholic liturgy and the small budget were the difficulties that Van Eyck had to overcome. He did this in an incredibly creative way. We can see this in the way the light falls through the "wheels of heaven" and the way the street with the "little shops" in the alcoves acts as a connection between the public and the religious spheres. The street is the most unique part of the church as it represents the Via Dolorosa.
The architect has created a church of concrete and managed to make it appear light and airy. His daughter Tess van Eyck said with amazement: "This church gives peace and quiet, is intimate and sacred at the same time. It's a great place for contemplation".
Registration:  12.00 noon and 4.00 p.m
12.00 noon and 4.00 p.m. start English guided tour
**Registration is required

Bilingual tours, please ask the guide
Maximum 15 persons per tour
Aaltje Noordewierstraat 6 (corner Laan van Meerdervoort) Den Haag
Public transport: Tram 3 stop Heliotrooplaan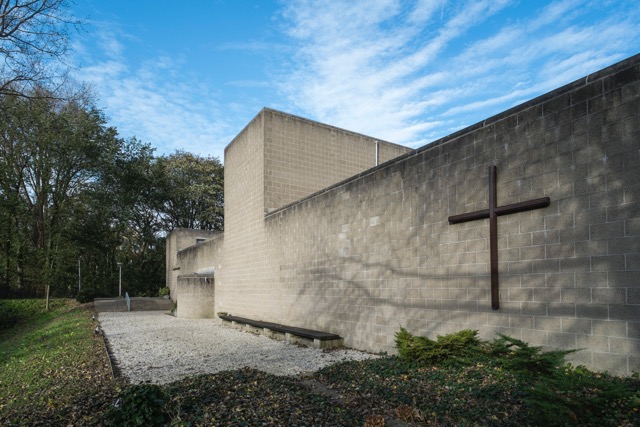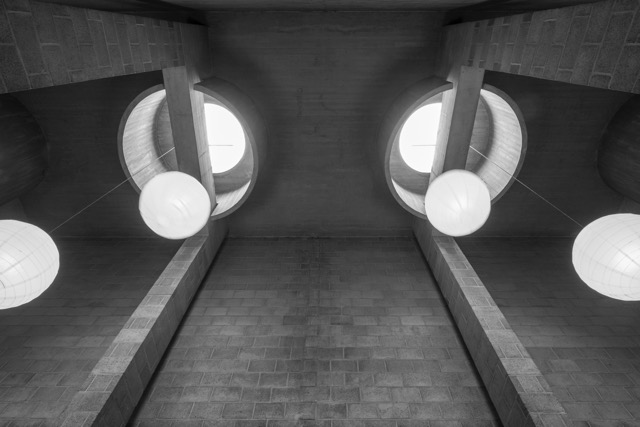 Bewaren
Bewaren
Bewaren